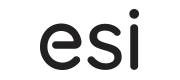 At ESI, we design products for the movers and shakers of this world—work gear that keeps you active, healthy, focused, productive, and engaged, every single day. The pace of business is faster than ever, but we're here to propel you forward at work, at home, and in between.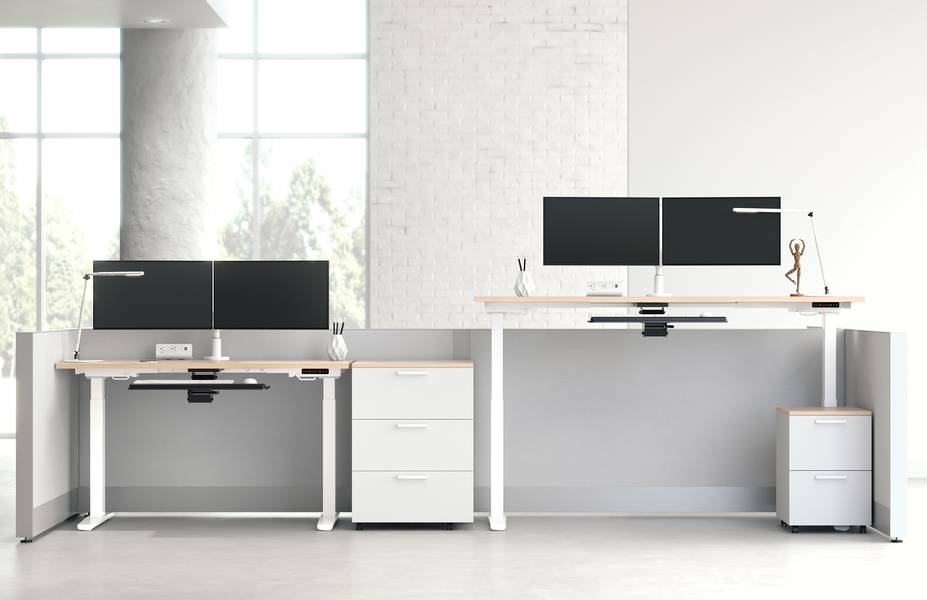 Innovative Ergonomic Products
ESI provides a broad range of ergonomic products and accessories for both the small office and home office (SOHO) environments.
Evolution of Motion
We provide monitor arms, crank and electric height adjustable tables, keyboard combinations, power solutions, sit-to-stand solutions, wall mounted and mobile workstations, laptop solutions, and task lighting. Geared for today's fast-paced lifestyle, our extensive catalog of work gear will empower you to be energized and productive.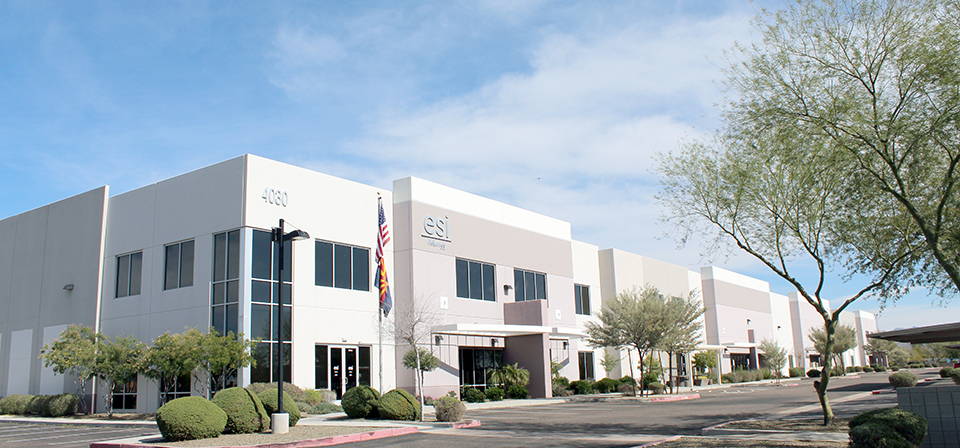 Our Sustainability Initiative
ESI is committed to promoting sustainability and being a responsible corporate citizen by giving consideration to people and the planet in all that we do; our goal is to integrate sustainability into all of our decision making. To meet this end, we will ensure that all employees remain fully aware of our Corporate Sustainability Policy and commit to implementing and improving these policies. We employ various measures to review, annually report, and work to continuously improve our sustainability performance.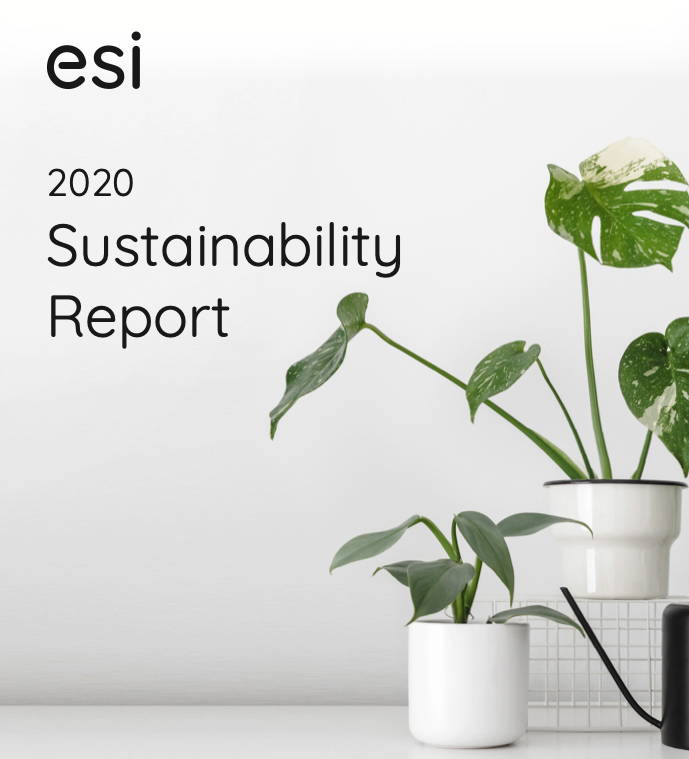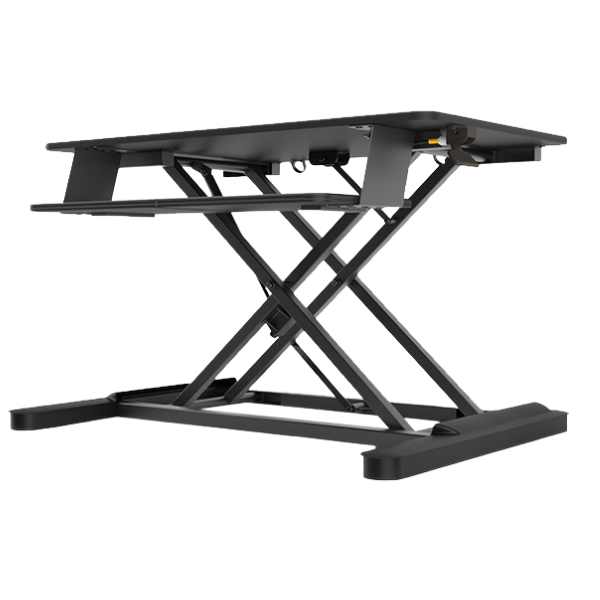 Desktop sit-to-stand workstation
ESI's S2S quickly converts a fixed height desk to an active, height adjustable workstation. The S2S ships fully assembled in 48 hours, and is ready to use straight out of the box.
Unlike other popular sit-to-stand workstations, the S2S is equipped with an advanced weight adjustable pneumatic mechanism that allows the user to tailor the weight tension setting to accommodate the combined weight of their worksurface and various worktools. This allows the user to easily lift up to 35 lbs up or down without physical exertion or electric power.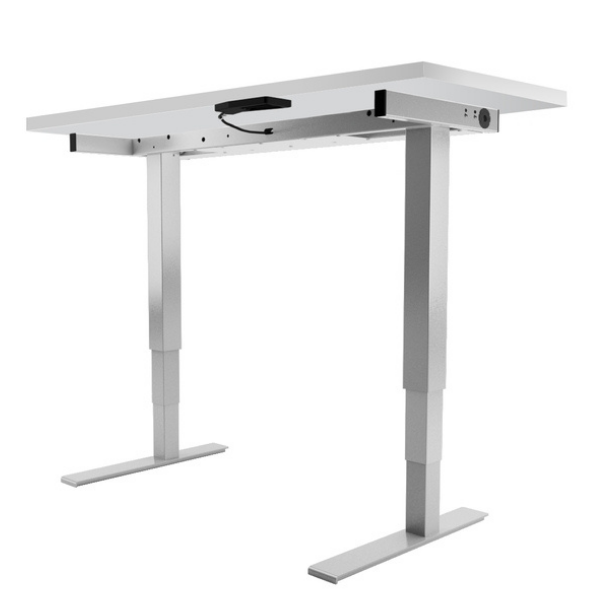 Weight adjustable pneumatic table
Pneumatic height adjustment
20.0" height adjustment range - 26.0"–46.0" (low/high) (excluding worksurface)
44–143 lbs. base lifting capacity
Two-stage adjustable legs
Foot is adjustable to 22.0" or 28.0" (patented design)
Fixed width frame
Locking casters are available
Table bases accommodate worksurfaces measuring 48.0" and 60.0" in width
Base includes weight resistance setting gauge
The user has the ability to change the weight resistance in the base for easy height adjustment
Counter-balanced columns provide smooth, synchronized height adjustment
The weight adjustment cylinder includes preventative hard stop
Warranty: 15 yr. (structural) / 7 yr. (mechanical)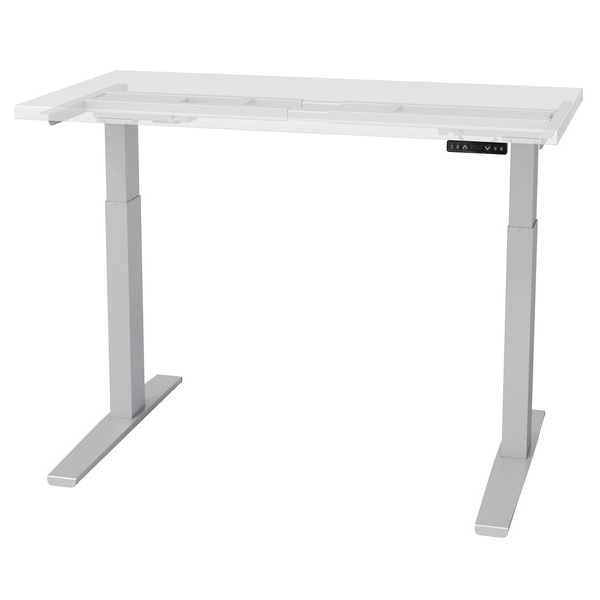 Electric height adjustable table
Electric height adjustment
220 lb. base lifting capacity
1.4"/sec. adjustment speed
17.0" height adjustment range
26.5"–43.5"(low/high) (excluding worksurface)
Two stage adjustable legs
C-leg
Frame and column connect and lock for quick and easy assembly
Adjustable width frame accommodates worksurfaces 36.0"–72.0"
Two motors
Digital keypad with three memory settings
Soft start and stop
Gyro sensor anti-collision
Locking casters are available
ADA compliant
8'9" power cord
Steel frame and foot construction
Works with peds or storage with
23.5" max. height
Low standby power consumption
Meets or exceeds BIFMA x5.5 guidelines
Keypad can slide under worksurface to store out of the way
Complete tables available (base and top)
Warranty: 15 yr. (structural)/7 yr. (mechanical)
ESI now has mobile pedestals