by James Baillie
Apr 05, 2022
How to Set Up an Ideal Home Office Space that Increases Productivity?
How to Set Up an Ideal Home Office Space that Increases Productivity?
Since the pandemic, working from home has become a new phenomenon. Many employers have discovered that they don't require large office buildings and employees don't need to spend hours in the office every day. 
Especially now that remote working culture has become a norm everywhere, you must give your workspace a thought and focus on ergonomics, flexibility, and comfort to enhance productivity and overall well-being. You can set up a home office in a peaceful corner of your home with some relevant furniture items. 
In this post, we will further go in-depth on how to create a workspace at home that suits your lifestyle and needs.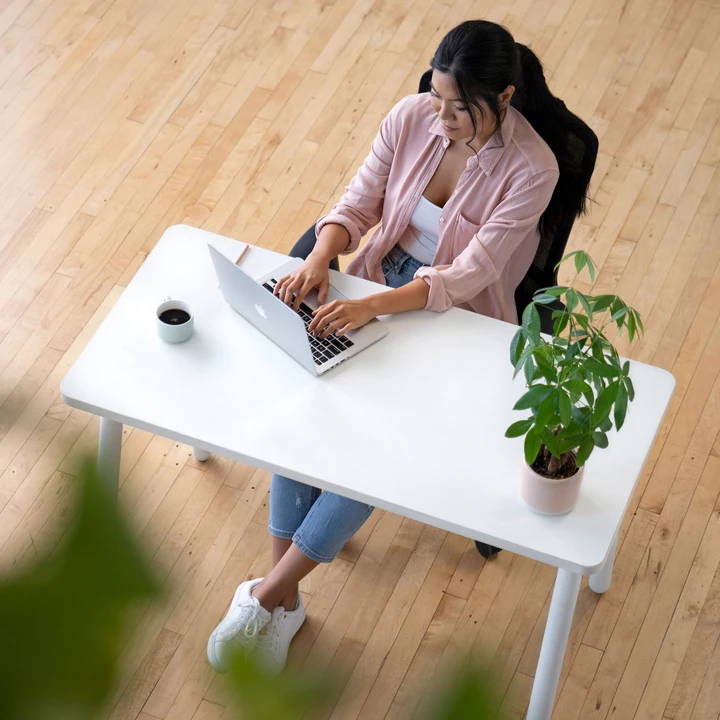 An ideal Home Office Setup
A home office should ideally be a separate space where you can work peacefully without any distractions. You could use a small room that can at least hold a desk and computer equipment, for instance, you can convert your guest room into a dual-purpose space. An enclosed porch, laundry room, or even a garden shed could also do the trick.
A Good Chair
Bad chairs can lead to injury due to prolonged computer usage. Never use dining chairs and deck chairs because they are rarely at the proper height and don't encourage the required upright posture. Consider getting a professional office chair that fits your body and workspace. Be sure to get one with adjustable height, which provides support to the lower back and is ideally equipped with adjustable seat pan tilt, arm, height, and lateral arm position.
Right Work Table
If you have a spacious office space, you could buy a large table with tons of shelve options. If you need to adjust the work table into a corner, get a corner desk that can tuck in your chair as well. Go for a pull-out surface if you need more surface area to keep your essentials like plants, water bottle, photos, pin-ups, etc. 
Ample Storage Space
If you're loaded with lots of files, supplies, monitors, and décor items, get a large table with more storage units. A minimal work table with storage will get the job done. Pick one with a combination of closed drawers and open shelving. Make sure it has compartments for each gadget or device you want to store, such as a printer.
Focus on Comfort and Style
You will end hours sitting on a work desk so pick home office chairs that are supportive and comfortable for your back, neck, and shoulders. Adjustable height and tilt back will make it easy to change position as required. Warm grey tones add a farmhouse feel to your office space while a desk with metal legs and glass tabletop brings contemporary appeal, so choose what reflects your style.
If you're looking to create an efficient and practical home office space, you can check out a wide range of office furniture items on Simplova. We have something special for each one to give your home office interiors the suitable style and innovation it deserves.